SMART EARTHING
Smart Technology for
4.0 Earthing Systems
SMART LIGHTNING
Smart Technology for lightning
storm safety
Our distinction: technical strength
More than 30 years of experience in research and development and innovation.
Our own, experienced scientific-technical team, that covers the complexity of essential disciplines to guarantee the solvency and reliability of our products and services.
This is our model of growth: continuous innovation and commitment to the client.
Get to know us.
Direct communication channel at your disposal, according to your personal profile
ENGINEERING
Projects and consultancy
INSTALLER
Information and products
DISTRIBUTOR
Partnership conditions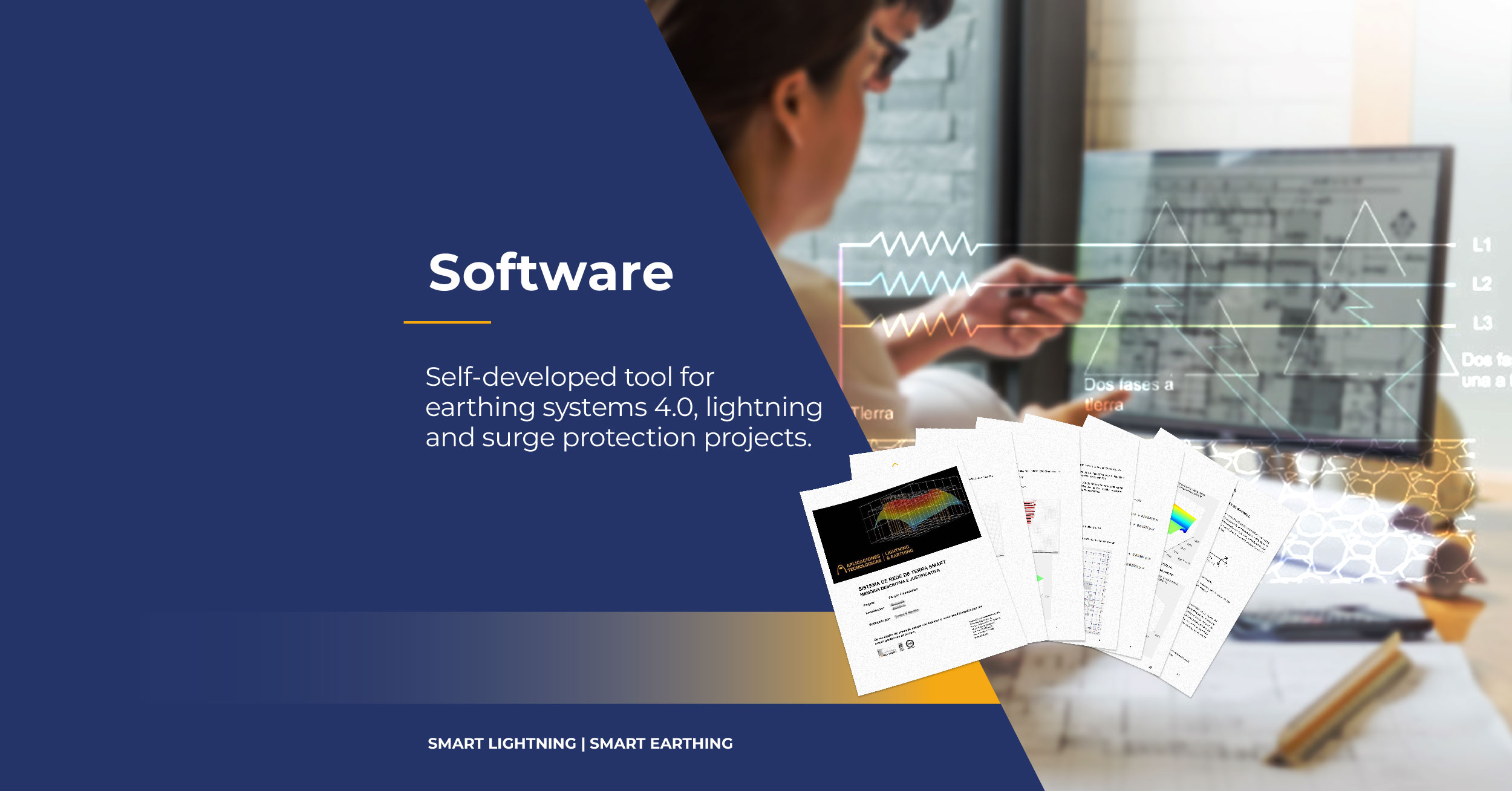 Self-developed tool for earthing systems 4.0, lightning and surge protection projects
Aplicaciones Tecnológicas S.A. has developed a software with advanced functionalities for the design and analysis of earthing systems 4.0 and lightning protection systems. This software is the one we use within our expert services for erthing systems 4.0 and lightning and surge protection projects. One of its most innovative aspects is the analysis of the combined interaction of grounding and surge protection in a building.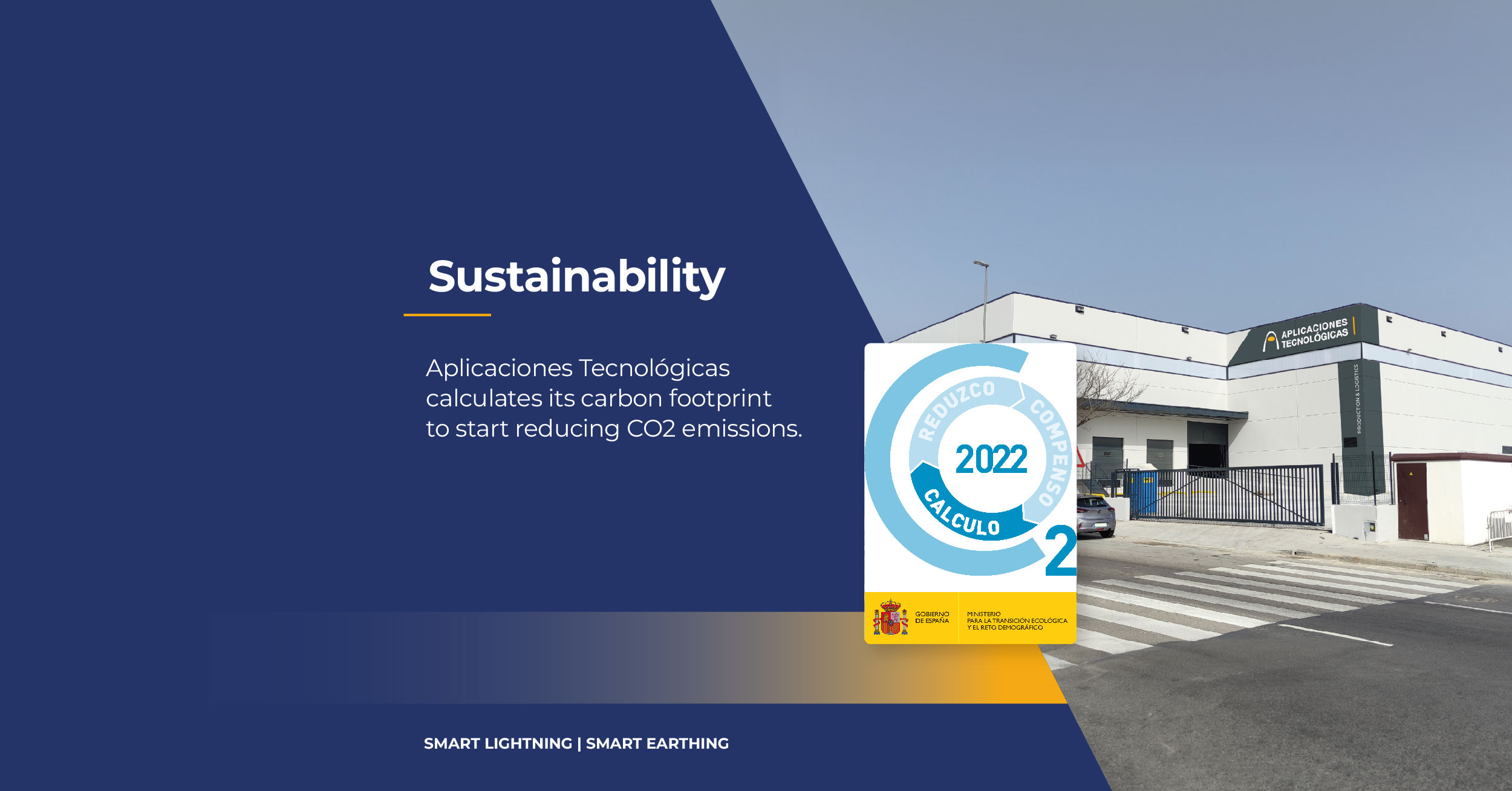 Sustainability – Aplicaciones Tecnológicas calculates its carbon footprint to start reducing CO2 emissions
Aplicaciones Tecnológicas S.A. has obtained the seal that certifies the registration as a company committed to reducing its carbon footprint, issued by the Spanish Climate Change Office. This seal, obtained for the first time by calculating the CO2 emissions generated by industrial activity, reinforces the company's commitment to sustainability and the constant improvement of its environmental practices.