SMART EARTHING
Smart Technology for
4.0 Earthing Systems
SMART LIGHTNING
Smart Technology for lightning
storm safety
Our distinction: technical strength
More than 30 years of experience in research and development and innovation.
Our own, experienced scientific-technical team, that covers the complexity of essential disciplines to guarantee the solvency and reliability of our products and services.
This is our model of growth: continuous innovation and commitment to the client.
Get to know us.
Direct communication channel at your disposal, according to your personal profile
ENGINEERING
Projects and consultancy
INSTALLER
Information and products
DISTRIBUTOR
Partnership conditions
Operational and financial efficiency in the solar energy sector: how to extend the lifespan of solar farms with intelligent technology
Every significant investment has its share of risk. And solar energy, the leader among renewables, is no exception. A solar farm's design, implementation and maintenance pose operational and financial challenges that start from the first phase and extend throughout its useful life. On the one hand, if a good project is not carried out before construction, the operation of the energy installation can be compromised. On the other hand, if assets are not protected against any eventuality, such as a thunderstorm, the cost of repairs can drive up costs and slow the return on investment.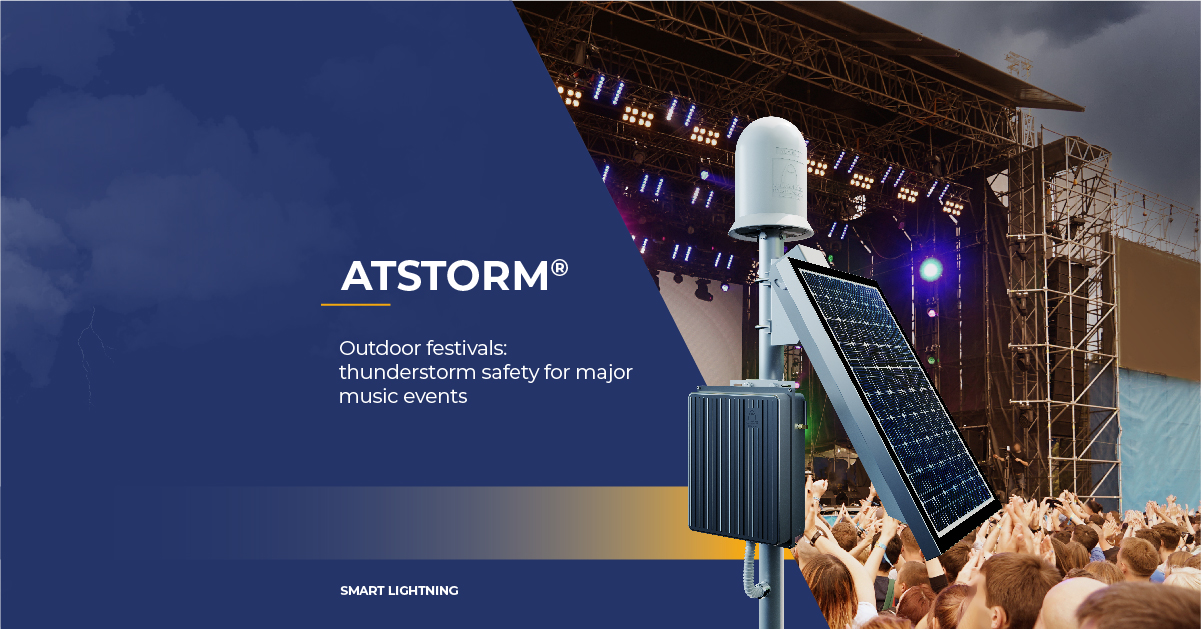 Outdoor festivals: thunderstorm safety at big music events
Con el avance del buen tiempo, los eventos al aire libre se multiplican por todo el hemisferio norte. La llegada de la primavera da el pistoletazo a macroconciertos y festivales que afrontan una serie de desafíos de seguridad, especialmente ante situaciones climatológicas adversas. Al igual que cualquier evento celebrado en espacios abiertos, un festival no está exento de riesgos por la posibilidad de que se produzca una tormenta eléctrica, que puede causar daños materiales y personales si no se toman medidas de seguridad adecuadas.