The 81 International Electrotechnical Commission group, which is in charge of discussing the standards related with lightning protection, held a meeting last 13th November in Chengdu (China).
On behalf of Spain, the National Committee delegated this task once again in Aplicaciones Tecnológicas. Our company attended the previous meetings as well as the plenary meeting.
The IEC (International Electrotechnical Commission) is an organization founded in 1906 with the purpose of regulating technologies related to the electrical engineering field.
Nowadays, 86 countries belong to this organization, Spain among them. The purpose of this organism is to establish standards by developing and spreading regulations developed by specialized technical committees.
Lightning protection standards situation
The session was specially focused on the status of the 3rd edition of the IEC 62305 standard for lightning protection.
Reports were provided from the different groups that are currently working on the regulations related with lightning protection systems: protection of structures with rod and meshes (IEC 62305), thunderstorm warning systems (IEC 62561), etc.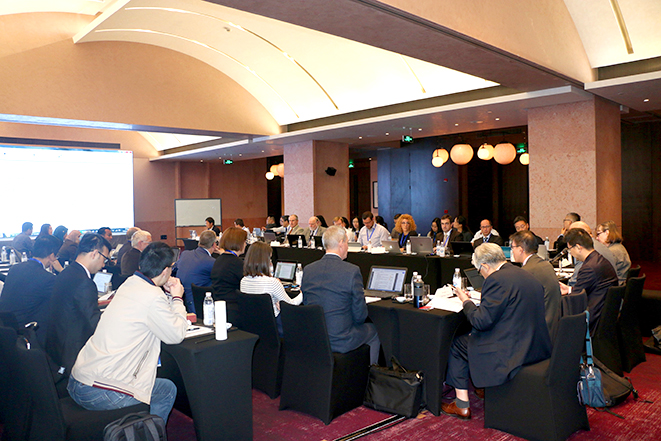 In all of them, experts from Aplicaciones Tecnológicas contribute with their work and knowledge. This active participation allows us to know the regulatory evolution and new requirements first-hand.
During the week, there were other work meetings, technical visits and acts, all perfectly organized by the Regulatory Committee of China.
For further information about lightning protection systems from Aplicaciones Tecnológicas, check here.