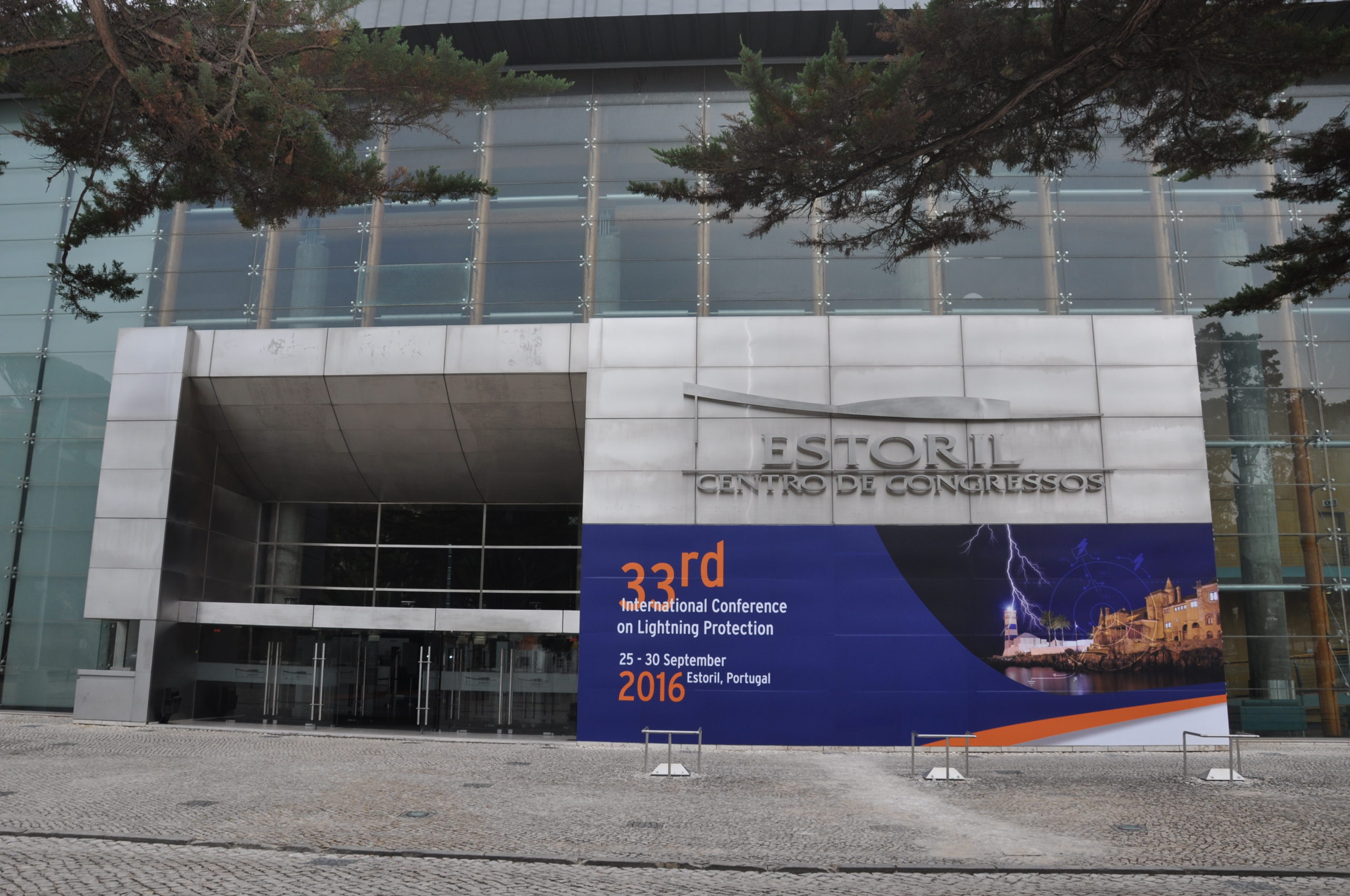 The 33rd International Conference on Lightning Protection took place in the beautiful town of Estoril – Portugal, from the 25th to the 30th of September 2016.
The event was so relevant that Aplicaciones Tecnológicas participated as gold sponsor, contributing to the development and knowledge exchange on the theme.
For 5 days, we had a 20 square metre stand supported by technical and sales experts. There were many attendees who visited us to get a better understanding of our solutions in lightning protection and prevention.
Over 350 international experts attended the event. There were several stands with the latest technologies and relevant participants such as Aplicaciones Tecnológicas, EDP or REN among many others.
Among the matters discussed, we highlighted lightning physics and phenomenology, lightning protection of buildings and energy systems, down conductors, ground systems and intelligent prevention systems against lightning.
For contact, please click here