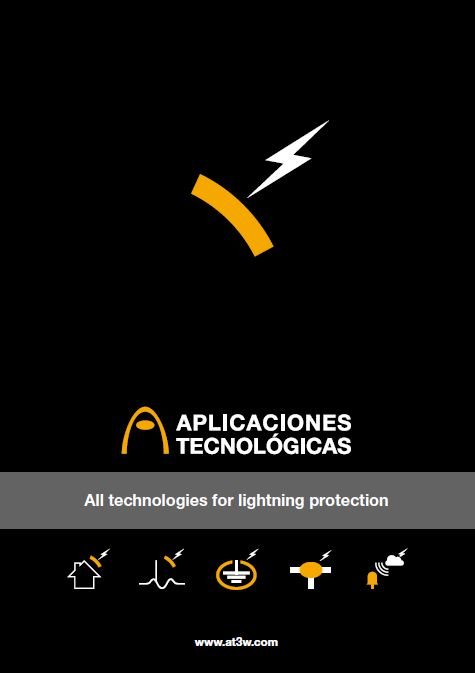 We introduce all our areas of activity, products and new developments in a very visual, clear and concise publication
Aplicaciones Tecnológicas, S.A. publishes a brief brochure reviewing our trajectory, values, business areas and main products, all in a few pages and visually plain. As well, new products we have launched since our last general catalogue are clearly identified.
These new developments are indeed abundant and notorious: new Early Streamer Emission air terminals incorporating verifying remote control; a wide range of temporary overvoltage protectors, whose demand has highly raised since the appearance of the standard EN 50550 regulating it; the innovative exothermic welding in tablets,… all these products and many others are shown with their main characteristics, being all the detailed information in our web page www.at3w.com.
Download here Aplicaciones Tecnológicas, S.A. corporate presentation