DAT CONTROLER® REMOTE Smart air terminal
ESE air terminals, self-diagnostics and IoT technology
SMART LIGHTNING:
intelligent lightning protection
With more than 20 years of existence in the market and more than 100.000 installations worldwide, DAT CONTROLER® PLUS lightning rod is a reference in the quality segment of the Early Streamer Emission (ESE) air terminals.
DAT CONTROLER® PLUS evolved to its DAT CONTROLER® REMOTE version with the addition of IoT connectivity, allowing self-assessment and daily communication of the lightning rod status, thus making it the first smart lightning arrester on the market.
Advantages of DAT CONTROLER® REMOTE Smart air terminal
SMART TECHNOLOGY: SELF-DIAGNOSIS AND IoT CONNECTIVITYT
The head autonomously evaluates its status and sends the result daily via IoT (Internet of Things) technology.
TECHNOLOGY THAT PROTECTS: REAL REGULATORY COMPLIANCE
Tested in official and independent laboratories, with consecutive tests on the same sample, as required by the lightning protection standards, demonstrating its advance time after being aged by corrosion and withstanding repeated high current discharges.
TECHNOLOGY THAT PERFORMS UNDER THE MOST ADVERSE CONDITIONS: A LIGHTNING ARRESTER BEYOND REGULATORY REQUIREMENTS
Reliability, continuous improvement and maximum demand in tests and certifications: operation in rainy conditions, operation in explosive atmospheres, operation in extended lightning current stress tests of more than 200kA and with the AENOR N product certificate.
DAT CONTROLER® REMOTE
IoT Functioning
The DAT CONTROLER® REMOTE lightning rod, in addition to its main function as a protection element, performs a self-diagnosis of itself and transfers this information to the AT- CLOUD cloud server.
The result of this self-diagnosis can be visualised in its own web portal, accessible through any browser and device (mobile, tablet, computer) with other customised notifications.
In this way, the information is always available to the user and enables the monitoring and correct preventive and corrective maintenance of the installation.
Compliance with Directive 1995/CE R&TTE Radiocommunications and Telecommunications terminal equipment, standards EN 60950:2006, EN 301 489-1: 2011. EN 301 489-7:2011
Self-diagnosis
DAT CONTROLER® REMOTE lightning rod autonomously evaluates its status on a daily basis and sends the result of its self-assessment thanks to its IoT (Internet of Things) connectivity. In addition to the daily report, the lightning rod status can be consulted at any time via its M2M (Machine to Machine) communication.
Analysis in AT-CLOUD
Installation data, lightning air terminal status, installation coordinates, serial number, date and time of last communication.
Customised notifications
User portal and APP, in addition to user-defined channels.
Smart air terminal:
DAT CONTROLER® REMOTE features
Certifications and regulatory compliance
Certifications and regulatory compliance
Extended lightning current stress test
Operation in explosive atmospheres
Certified operation in rainy conditions
(isolation higher than 95%):
Product certificate with the AENOR N stamp:
Configurable and remotely operable
Communications architecture
Redundancy of communication systems
DAT CONTROLER® REMOTE-Connect:
Visualisation platform
The information is centralised for customers with multilocation and is administrated from anywhere through multichannel management solutions (private web portal, mobile devices, SCADA integration, e-mail, sound alarms, etc.).
Mobile App for visualisation and reception of alarms in real-time.
Real-time visualisation of the status of the equipment on a private web portal.
Real-time data integration with SCADA systems through various protocols.
Alerts indicated on the map and in a pop-up element accompanied by sound.
Generation of pdf reports and downloading of csv format files for studies and reports by the user.
DAT CONTROLER® REMOTE
Installation
Early Streamer Emission air terminals must be installed according to UNE21186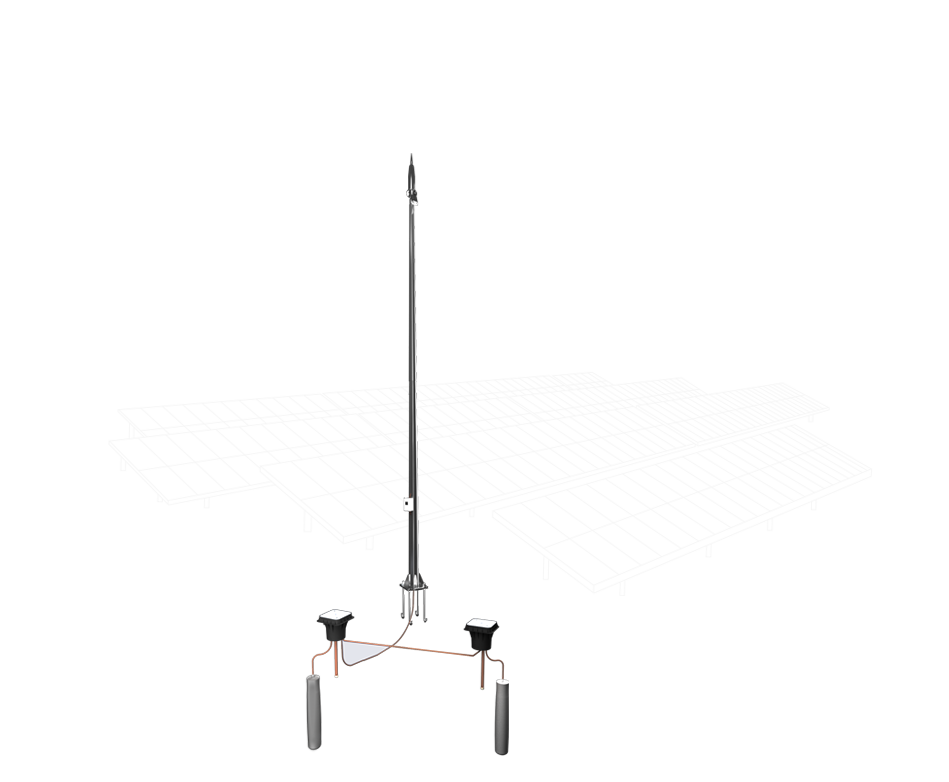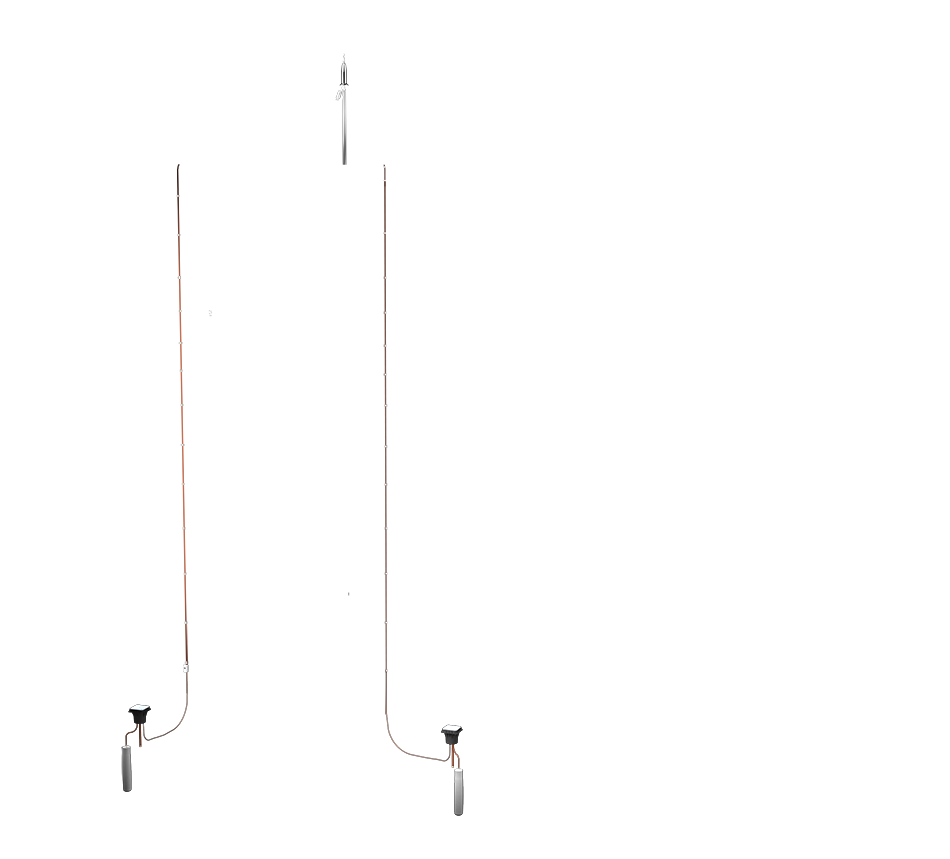 Contact
DAT CONTROLER® REMOTE