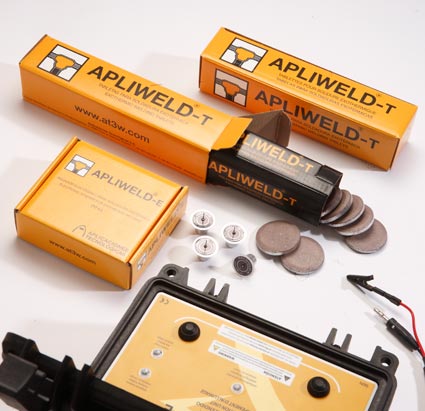 This new format has been very well received for being easy to use and having risk prevention features.
Aplicaciones Tecnológicas, S.A. introduced in last electrical material MATELEC fair, a new way to carry out exothermic weldings: now the welding compound is presented in tablets allowing as well an electronic ignition if required. This method is being widely accepted not only for regular lightning protection installations but for earthings. Apliweld Secure + is now being used in electrical and petrol stations worldwide.
+Info about APLIWELD Secure +.