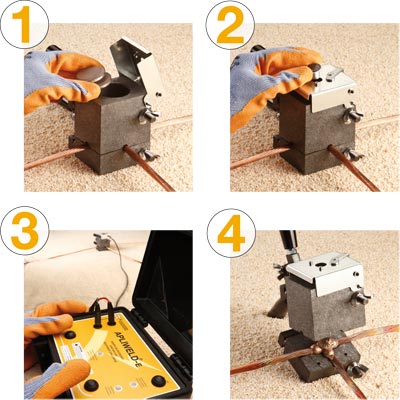 On 23, 24 and 25 October we are going to show our efficient and secure exothermic welding. Please download your free professional pass and come see us at stand 8E02A.
Come to Matelec 2012 – International Fair of Electrical and Electronics Industry and attend our training sessions that will be held on the occasion of the launch of our innovative Apliweld® Secure+ exothermic welding.
HALL 8 – BOX 8.1
Tuesday 23/10: 10:30.
Wednesday 24/10: 15:30 h.
Thursday 25/10: 15:30 and 17:30 h.
To get your trade pass click on the link below and enter the code given:
DOWNLOAD HERE YOUR TRADE INVITATION AND ENTER THE FOLLOWING CODE: TEXT: 8E02A – NUM: 2435
With this invitation you will access to the pre-registration form, where you can include your professional data and get the pass to the fair. It will be necessary to enter the code given to download this pass to access the show.