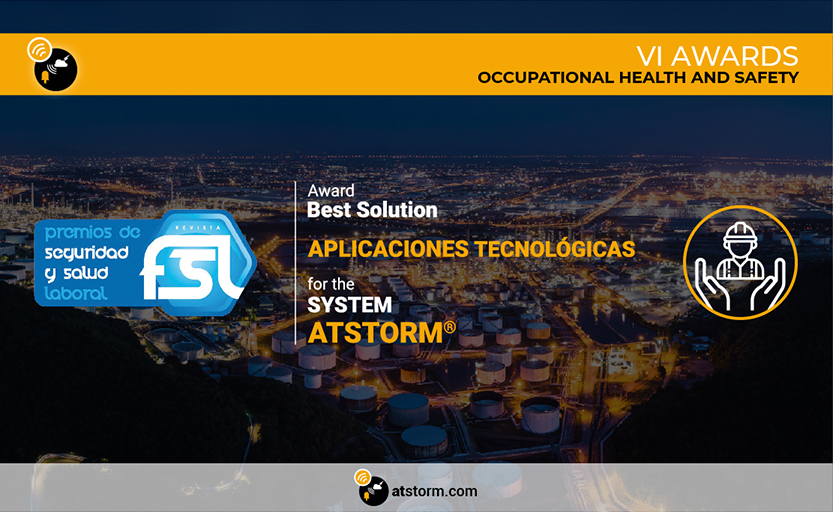 Aplicaciones Tecnológicas SA has won the award for the best solution in occupational risk prevention for its ATSTORM® thunderstorm detection system, a local warning system for the prevention of thunderstorms. This award has been granted by the FSL magazine, a specialized publication on occupational risk prevention and safety and health at work.
The thunderstorm detection ATSTORM® system has been awarded for facilitating decision-making to those responsible for occupational safety of companies with risks arising from lightning strikes. ATSTORM raises awareness about the importance of risk prevention.
Carlos Hernández Giner, National Sales Manager of Aplicaciones Tecnológicas S.A, received the award last night from the hand of Dª Marta Serrano, Health and Care Manager of AENOR, at the award ceremony held at the Meliá Castilla Hotel in Madrid.
The ATSTORM® system, awarded in this VI edition, was patented in 2005 and is a key piece in security. ATSTORM® provides both lightning alerts and alerts for forming or approaching thunderstorms with maximum anticipation.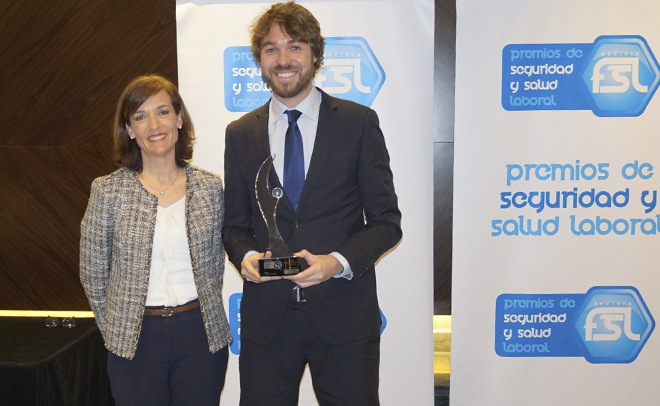 Compared to other systems, ATSTORM® is based on the real-time monitoring and analysis of the local conditions of the area to be protected and is designed to help occupational risk prevention technicians, HSE managers, operation managers and maintenance managers of large companies where the risk of lightning strikes can endanger people, infrastructure and the environment.
We invite you to know more about our system through this link.