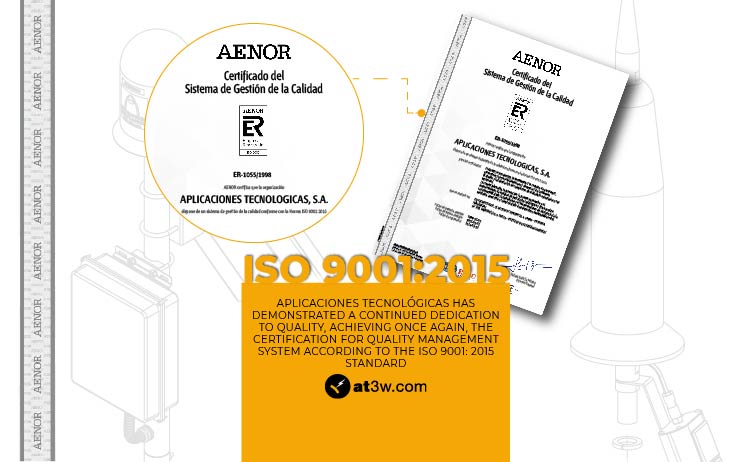 Aplicaciones Tecnológicas S.A. once again obtains the ISO 9001 Certificate, thus ratifying its commitment to the professionalism, excellence and quality of its products. The commitment to the continuous improvement through the processes of design, production, marketing, installation and review processes of lightning protection systems, as well as in its divisions of storm detectors and exothermic welding, again endorse its quality certificate.
The main objective of this certification is to demonstrate the capacity of each organization to provide quality products and services that satisfy the requirements of its customers and the applicable regulations.
For this reason, our technical and operational capacity in parallel with our exhaustive control of identification, analysis and risk management, ensure that our products and services obtain the highest standards of quality and efficiency.
If you want to know more about our quality, environmental and corporate social responsibility policies, visit our Certifications section.