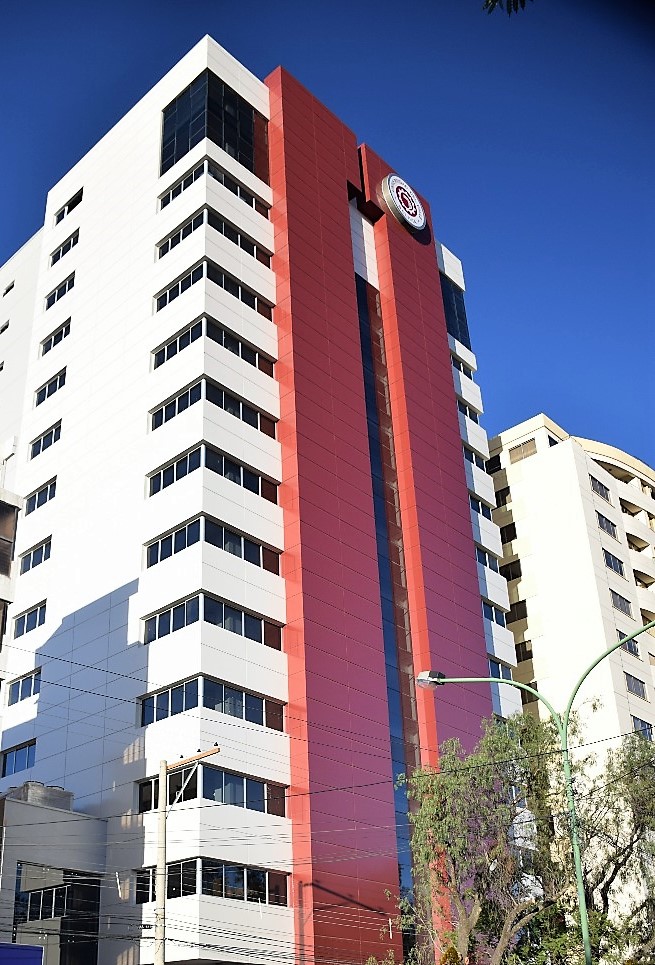 The lightning rod with the latest technology from Aplicaciones Tecnológicas, DAT CONTROLER® PLUS 60, now protects the UNIVALLE University building at Avenida América in Cochabamba, Bolivia.
These recently built premises are composed of four towers and extend over an area of 3,500 square meters. Its facilities house classrooms and an auditorium with capacity for 400 people, medical consultation rooms, operating rooms, laboratories and X-ray rooms.
The installations require a lightning protection system with the most advanced technology in order to protect the structure due to the high cost equipment and the possible number of people that could remain within.
The lightning conductor used to protect UNIVALLE University is the DAT CONTROLER® PLUS 60, which can protect up to a 107-meter radius with a level of protection IV. In addition, a mast and the AT-034G lightning counter from Aplicaciones Tecnológicas have been installed, which record the number of impacts received by the lightning protection system.
In this type of centre, lightning rods, as well as the storm detectors, make it possible to protect people, ensure the continuity of services and safeguard valuable electronic and computer equipment.
If you need more information about our lightning rods, visit Aplicaciones Tecnológicas website.